Southern & Ettalong United Football Club

Welcome to all SEUFC members to Season 2022.
Register now for Season 2022
Football registrations via CCF MyCompApp are now open, click or tap the button below.
All players, referees, coaches, managers & volunteers are required to self-register online through CCF MyCompApp.
This is the same registration system we used last season (2021).
*IMPORTANT
If you registered to play football last year, you'll already have an account. DO NOT CREATE A NEW ACCOUNT IF YOU PLAYED IN 2021 (This will affect your credit for the 2022 season)
Credits will be applied automatically during the online registration process
If you're a new player, you will be asked to create an account first before being able to register.

CCF COMPETITIONS CALENDAR - WINTER 2022
View or Download 2022 Season Calendar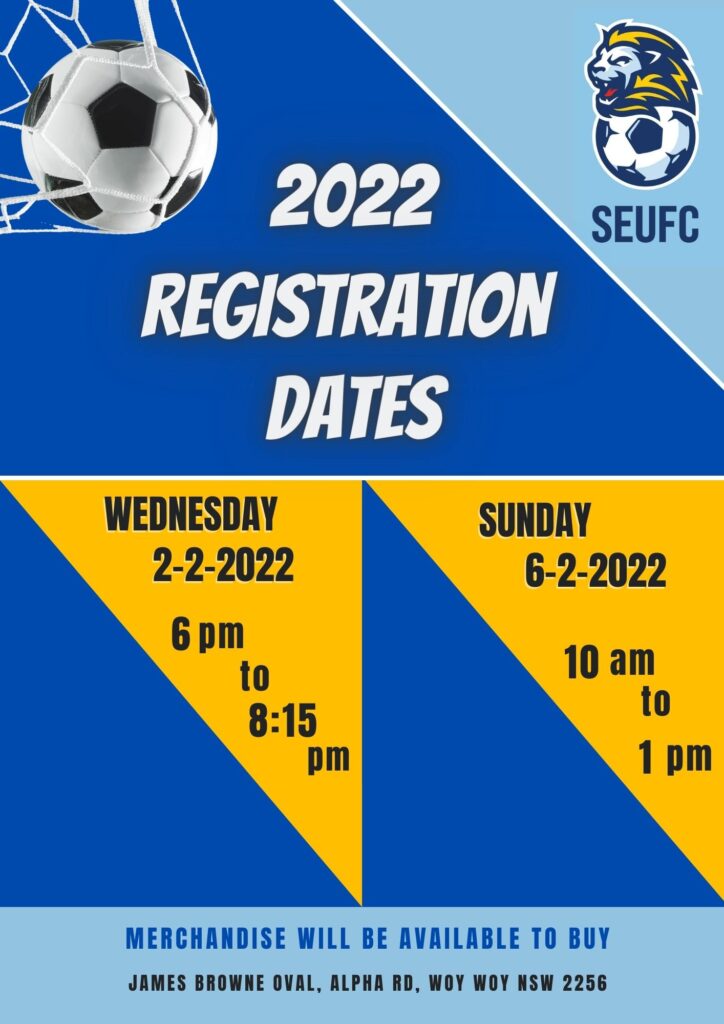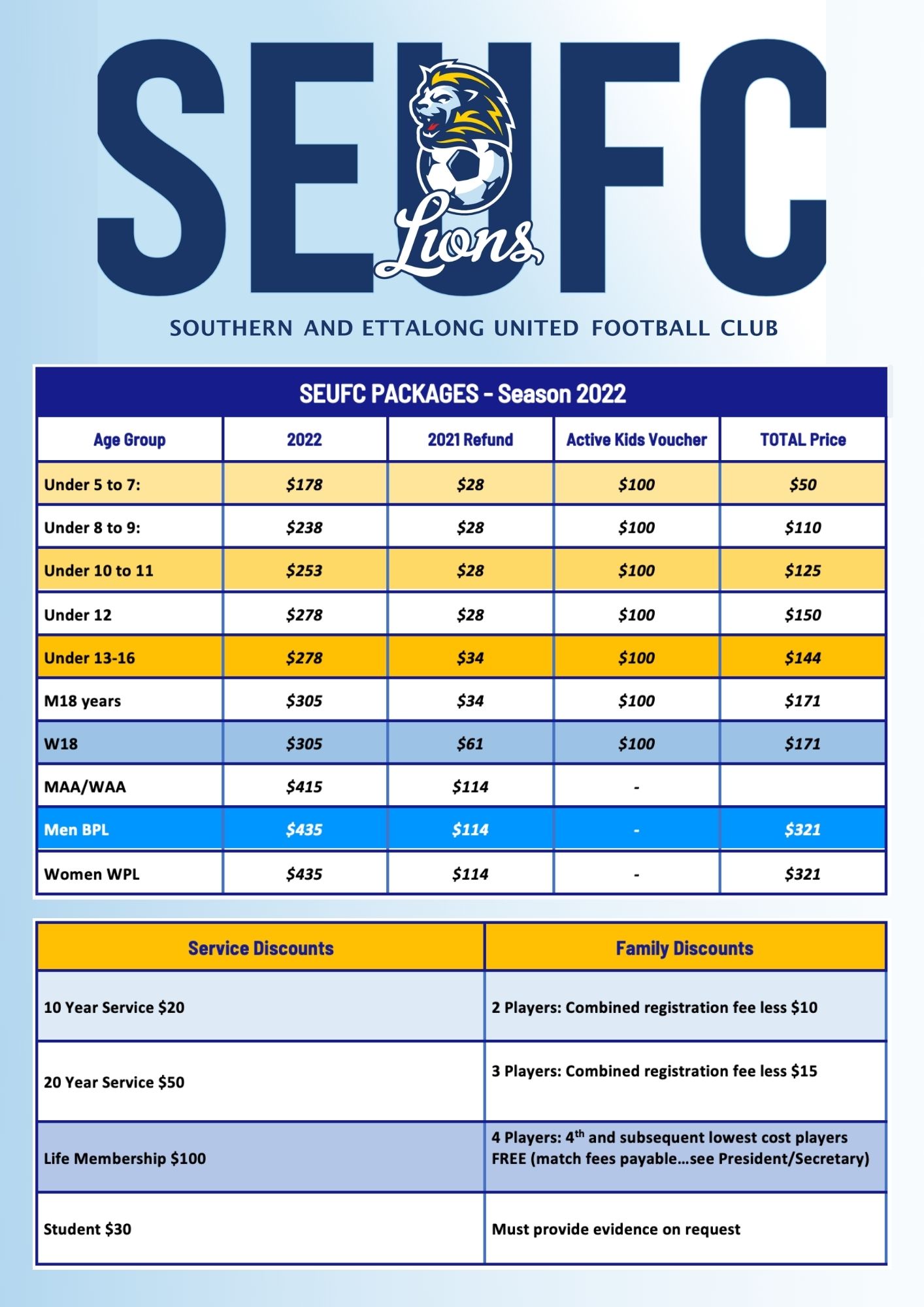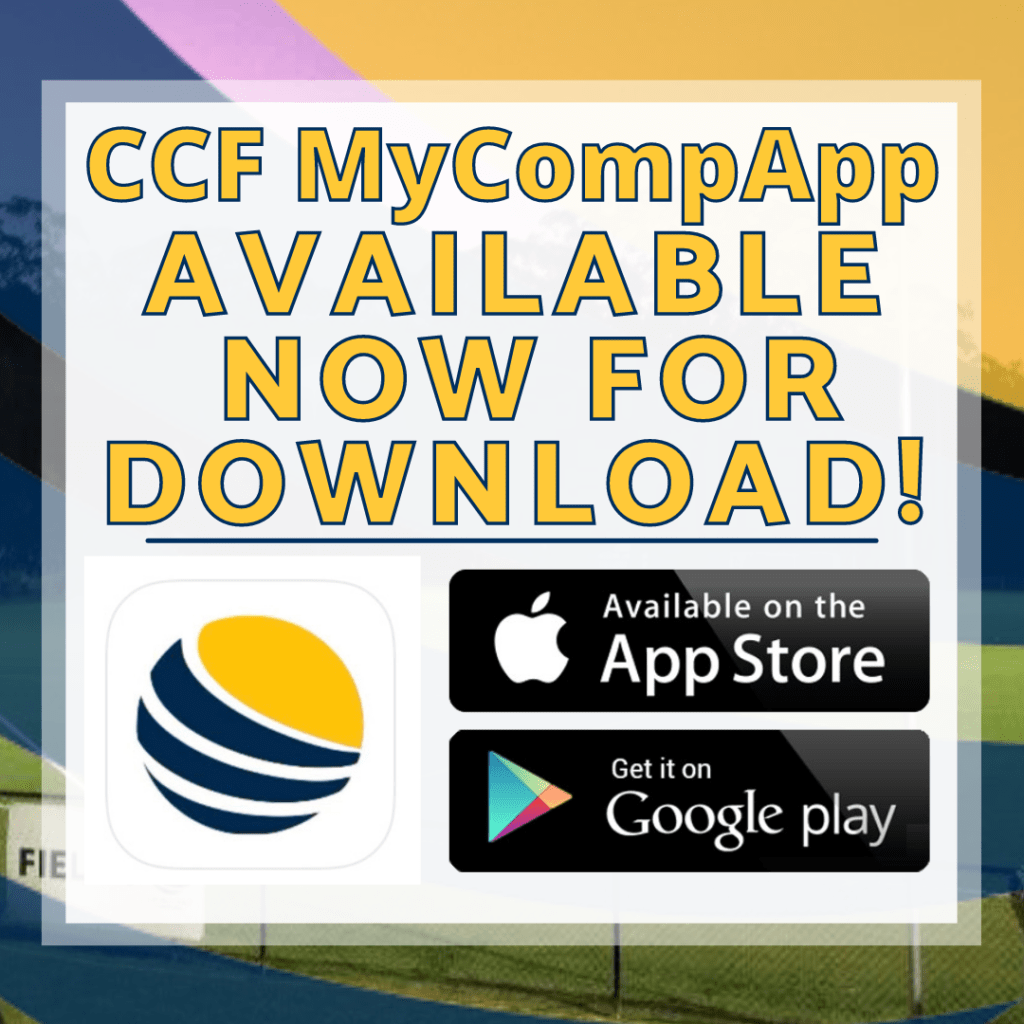 For further help on how to use CCF MyCompApp, follow the link to our YouTube page where we will demonstrate how to utilise the mobile app from the perspective of a player.
CCF Season 2022 MyCompApp
Our brand new app is now available for download on the Apple IOS or the Android Google Play Stores
– Once you have successfully downloaded CCF MyCompApp, you can log in using your email address or registration ID that you used to register for the 2022 Season.
– DO NOT create a new account if you have already registered this year as a player, coach, manager, volunteer or referee!
– Your Registration ID can be found in the email invoice of the person who registered you.
– Logging in with your Registration ID is very useful for those who share multiple accounts with one email and only want to see football information related to them.
– Fixtures for the 2022 season will be released in March. You will be able to view them through the FIXTURES tile once available. 
– Are registered as a coach or manager? Your club administrator must allocate you to team/s for you to view the TEAM SHEET tile.
Unable to see the team sheet tile? Please contact your club.
Questions? Use the MyComp App support form – click the button below and then click other.
Keep up to date with our latest News
Dale Eggleton – Andrew Ollier – Mark Webb
Augusto Terra – Marcus Warrick
Central Coast local football club. Ettalong Beach Junior Soccer Club (est 1961) joined Southern United Soccer Club (est 1972) in 1984 to establish SEUFC
Support Heartbeat of Football
"No one should die playing the sport they love"
Some great information regarding the 2022 Active Kids Program Rebate program.
Football NSW - Inclusive Program for All Ages & Abilities