Welcome to all SEUFC members to Season 2021.
The Executive would like to thank all Players, Coaches, Managers, Parents and Carers for their assistance and patience throughout the preseason musters, grading and trial games.
With recent wet weather, field access and Council restrictions this season has been difficult for all associated.
Season 2021 sees SEUFC with record registration numbers and team nominations.
Looking forward we have access to James Browne Oval for training and competition games from tomorrow being the 1st April.Could all coaches be mindful to keep training grids smaller for the 1st few weeks until teams settle into their preferred training afternoons / nights and times.The Season kicks off for all teams on the 10th – 11th April.
With a week to prepare our teams for the 1st game coaches, managers and the committee will be very busy.
The Clubhouse will open Tuesday and Thursday to assist with any enquires and merchandise needs.
Round 1 will see our new facilities in action we hope all our members enjoy our new Change-rooms, Canteen, Awning and Storeroom.Please remember our Club is our members so when asked to assist with a field setup / pack up, a BBQ or Canteen duty please jump in and help out with a smile and enthusiasm.
Best of luck to all our teams for Season 2021.
Play hard
Show sportsmanship
Enjoy and smile
Thank you
SEUFC Executive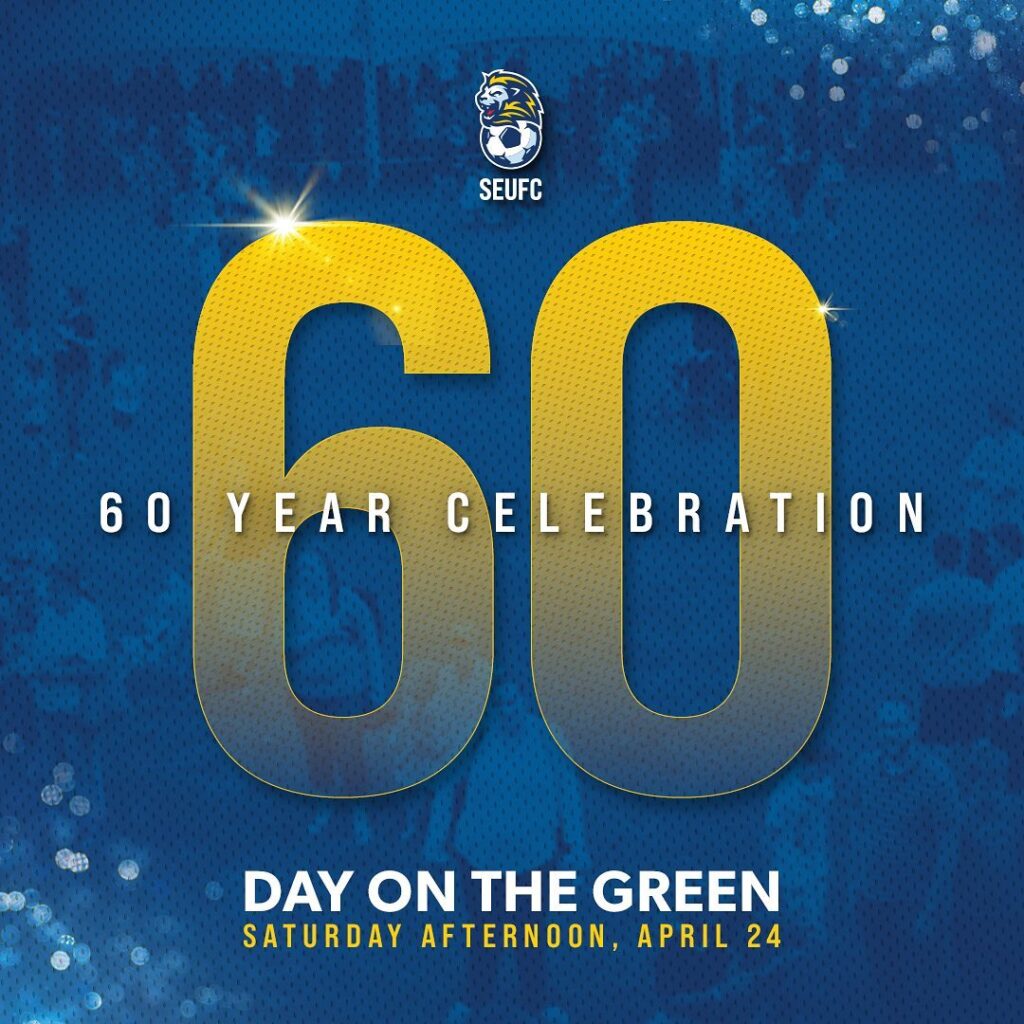 Save the date. Saturday April 24
Celebrating 60 Years with
A DAY ON THE GREEN
@ James Browne Oval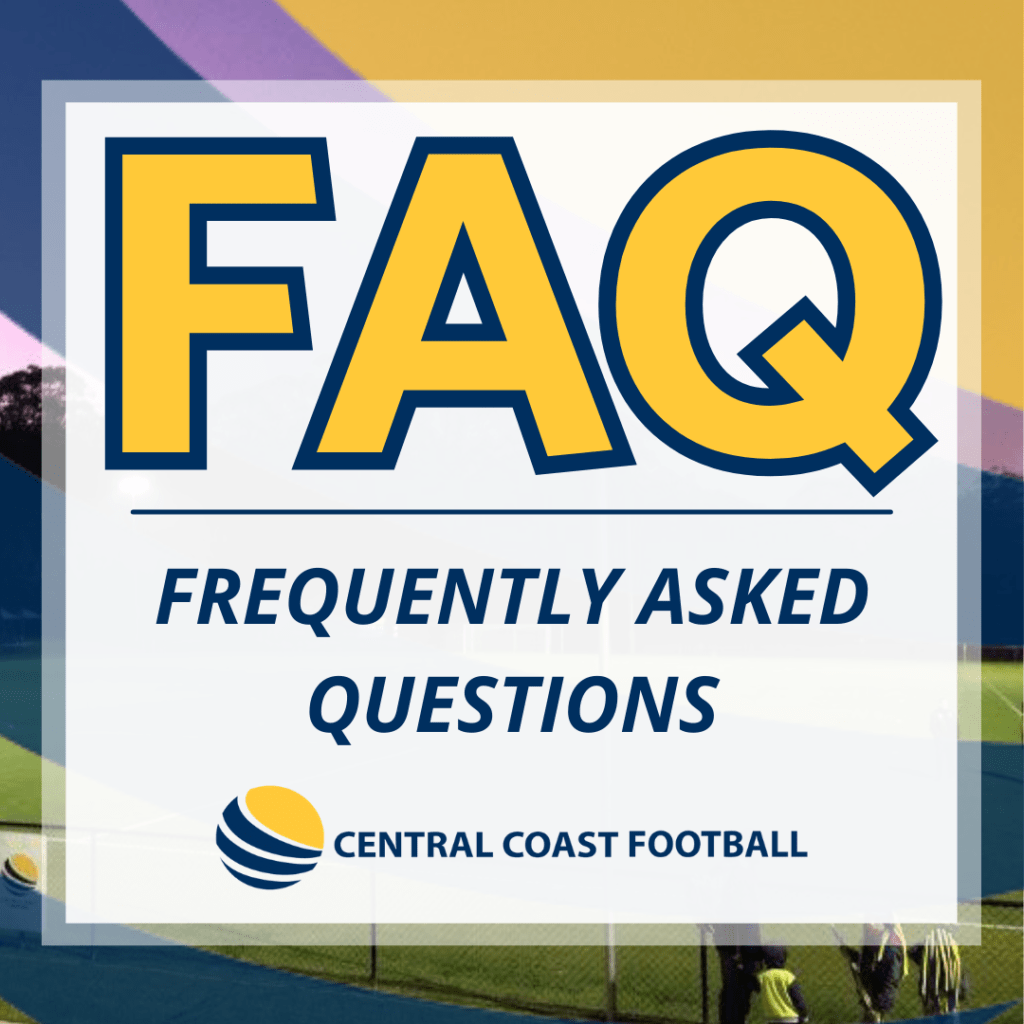 With the 2021 season about to commence, see our help desk of frequently asked question via the link below.
MyComp App Help
Cadet Referees Training Night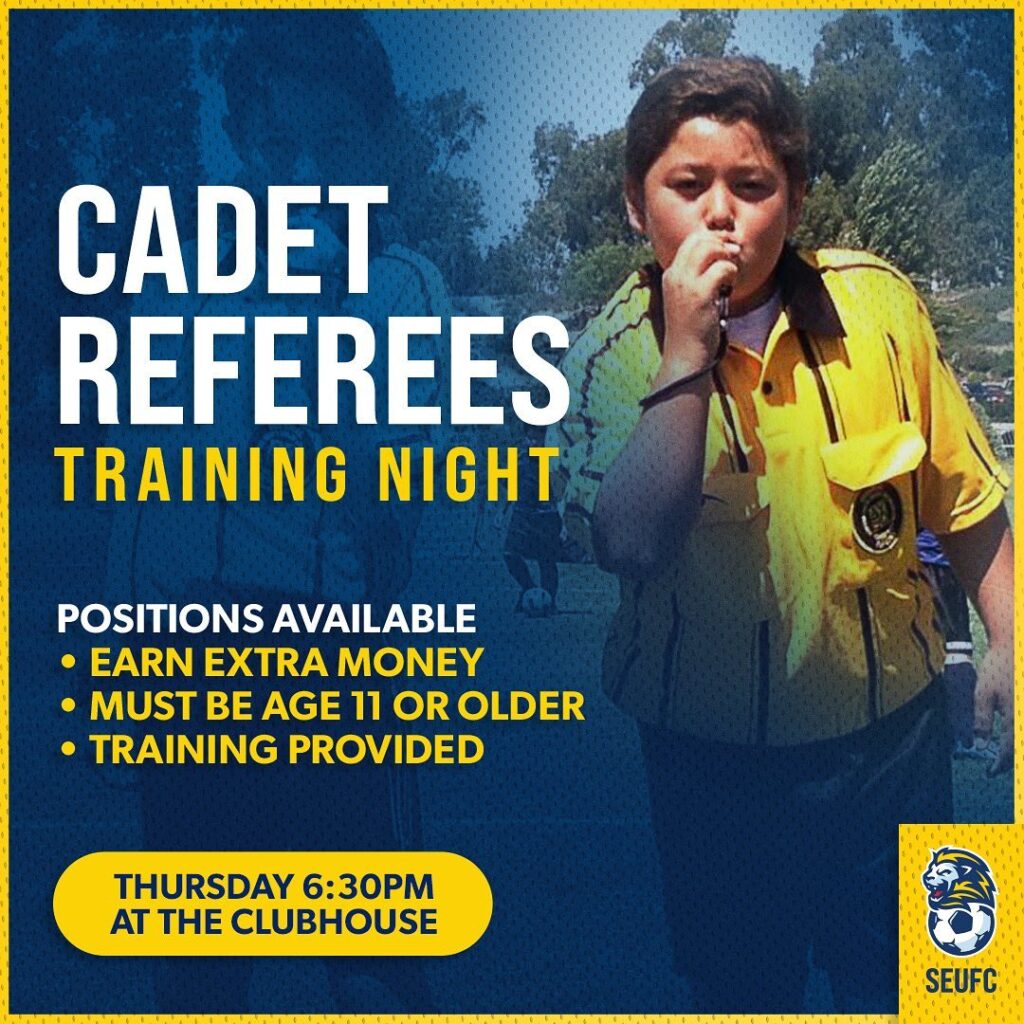 Looking for young players to referee non-comp games this season.
Training night this Thursday at the Clubhouse.
Contact Erica: cadetrefseufc@gmail.com
Dale Eggleton – Andrew Ollier – Mark Webb
Augusto Terra – Andrew Currie
New Facilities Now Open!
Ready for Season 2021
The SEUFC Executive after 5 years of planning and hard work, would like to thank all entities listed below, and our amazing members who worked tirelessly to complete our new Facilities at James Browne Oval (The Den).
SEUFC is extremely proud of our new facility and would like to thank all Federal, State and Local Community organisations who made this Community Facility happen.
Without the input and support of all entities the infrastructure upgrade simply would not have been achievable.
With many modern-day obstacles, it is fitting that all levels of Government, Sporting Administrators, Local Businesses and the Community can all come together and deliver improved facilities that can be enjoyed by many football & sporting families across NSW.
Thank You and Congratulations to Everyone !!!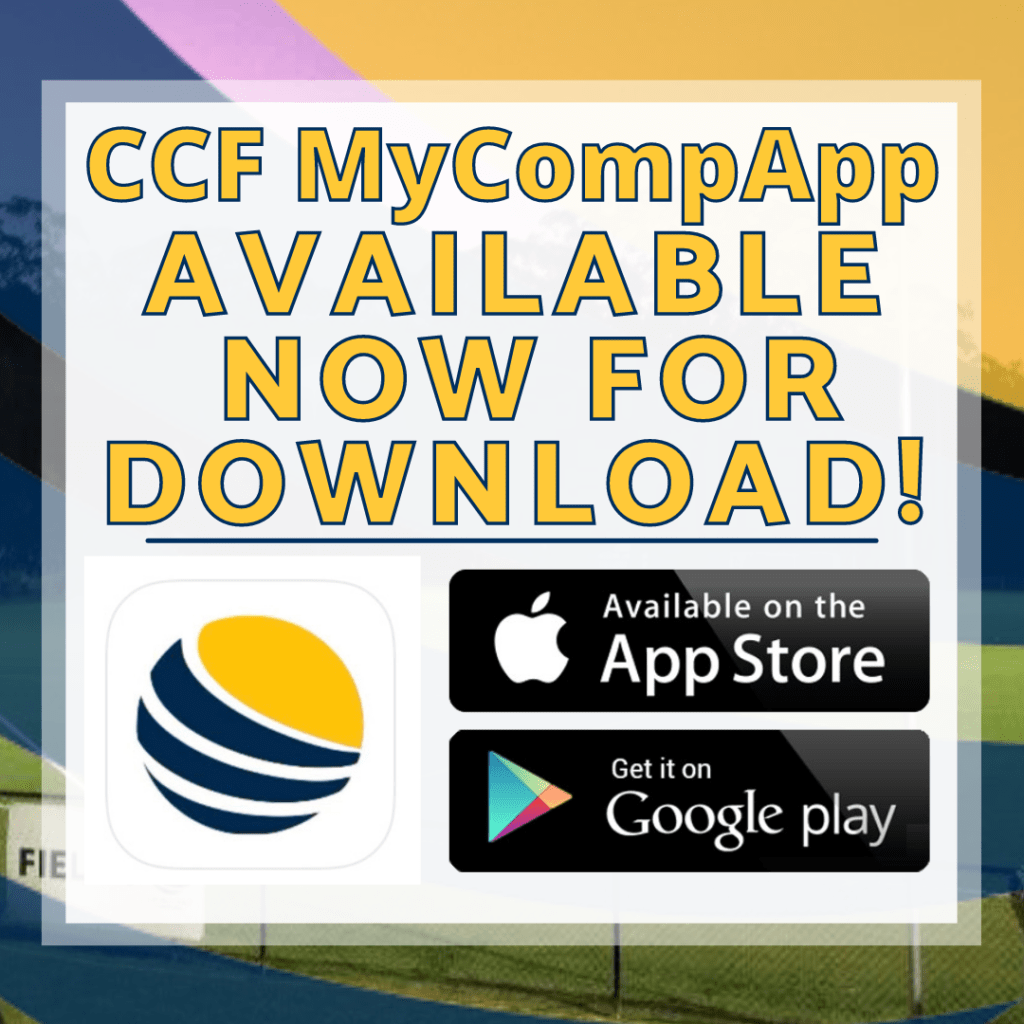 For further help on how to use CCF MyCompApp, follow the link to our YouTube page where we will demonstrate how to utilise the mobile app from the perspective of a player
Questions? Use the MyComp App support form – click the button below and then click other.
Our brand new app is now available for download on the Apple IOS or the Android Google Play Stores
– Once you have successfully downloaded CCF MyCompApp, you can log in using your email address or registration ID that you used to register for the 2021 Season.
– DO NOT create a new account if you have already registered this year as a player, coach, manager, volunteer or referee!
– Your Registration ID can be found in the email invoice of the person who registered you.
– Logging in with your Registration ID is very useful for those who share multiple accounts with one email and only want to see football information related to them.
– Fixtures for the 2021 season will be released by Tues 30/3. You will be able to view them through the FIXTURES tile once available. If you wish to view BPL/WPL or DIV 1 fixtures, they are live.
– Are registered as a coach or manager? Your club administrator must allocate you to team/s for you to view the TEAM SHEET tile.
Unable to see the team sheet tile? Please contact your club.
Lion TV - BPL Reserve Grade Coach Scott Wall
BPL Jacob Lepre talks Season 2020
Lion TV Episode 3 - Teo Jimmy Todd
Lion TV Welcome Michael Tawyer
Todd Balneaves
SEUFC are pleased to announce Todd Balneaves is on board again for Season 2021. Todd is looking forward to improving on last seasons results.
We are all looking forward to season 2021 getting started.
Keith Gumbs
SEUFC is pleased to announce Keith Gumbs is playing another season with The Lions.
Keith is looking forward building on last season's results.
Bring on season 2021!
SEUFC is proud to be in support of White Ribbon to stop family violence.
Some great information regarding the 2021 Active Kids Program Rebate program.